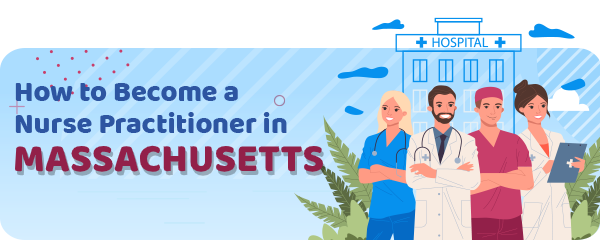 In Massachusetts, the Board of Registration in Nursing holds jurisdiction over Advanced Practice Registered Nurse (APRNs).
APRNs in Massachusetts hold the RN licenses and are "authorized" for the advanced practice.
In Massachusetts, advanced and RN credentials are state-specific.
Additionally, Massachusetts isn't part of the Nurse Licensure Compact, so the procedure for out-of-state nurses is a bit complex.
In the state, there are five categories of APRNs with varying scopes of practice:
Certified Nurse Practitioner (CNP)
Clinical Nurse Specialist (CNS)
Psychiatric Mental Health Clinical Nurse Specialist (PCNS)
Certified Nurse Midwife (CNM)
Nurse Anesthetist (CRNA)
Nurse practitioners and clinical nurse specialists have a population focus, that can be broad or narrow.
APRNs get their advanced practice authorization due to proper education and national certification.
State administrative code also notes that APRNs need to have good moral character.
APRN Education Requirements
Future APRNs need to complete an educational program that will prepare them for the role.
Additionally, future students need to pay attention to complete only programs that hold proper accreditation and that are accepted by the Board.
Moreover, the program curriculum needs to include advanced coursework in:
Assessment
Pathophysiology
Pharmacotherapeutics
Certification Requirements
Aspiring APRNs need to be certified through Board-approved agencies.
All agencies that meet standards described in Section 4.02 of Board rules are approved.
For example, nurse midwives in Massachusetts are certified through the American Midwifery Certification Board (AMCB).
Next, nurse anesthetists pursue certification through the National Board on Certification and Recertification of Nurse Anesthetists (NBCRNA).
The American Nurses Credentialing Center (ANCC) certifies psychiatric mental health clinical nurse specialists.
They have two certifications available – Child Adolescent Mental Health and Adult Mental Health.
Next, clinical nurse specialists pursue certification through the American Association of Critical-Care Nurses Certification Corporation (AACN) and the American Nurses Credentialing Center (ANCC).
Nurse practitioners have a lot of approved certifying agencies that offer different certifications:
Adult, adult-gerontology, and family practice certification – ANCC, the American Academy of Nurse Practitioners (AANP).
Pediatric nurse practitioners – ANCC or the Pediatric Nursing Certification Board (PNCB);
Neonatal and women's health practitioners – the National Certification Corporation (NCC)
Psychiatric mental health nurse practitioners – ANCC
The examination specifications can change occasionally.
Application Process
The Board of Nursing in Massachusetts, alongside Professional Credential Services Inc. (PCS), deals with RN licensing and authorization of APRNs.
You can download all application forms from the PCS website.
Next, official transcripts need to be delivered directly from the primary source – educational institution.
Nurses, who have a nurse license issued in another state, need to verify their licenses, as well as APRNs with credentials issued in other states.
All applicants need to attach a passport-style photograph to the application.
The application fee for all APRN categories in Massachusetts is $150.
Luckily, applicants are allowed to apply simultaneously for RN and APRN authorization.
Bear in mind, that you cannot be authorized for APRN practice if your RN license experiences within 90 days.
Also, after the application, candidates with criminal or professional disciplinary history, need to provide supporting documentation.
Prescriptive Authority
In Massachusetts, the "controlled substance" term is defined more broadly, than in some other US states.
APRNs in Massachusetts need to submit a separate application to be granted prescriptive authority.
Applications for prescriptive authority are not submitted to the Board.
Instead, you need to apply to the Department of Public Health – Drug Control Program and the Drug Enforcement Administration.
All advanced practice categories, except clinical nurse specialists, are allowed to apply for the prescriptive authority.
Certified nurse practitioners, certified registered nurse anesthetists, or Psychiatric Mental Health Clinical Nurse Specialists need to develop prescriptive guidelines with physicians from the related nursing specialty area.
There is a requirement of required training in three areas before initial registration and APRN authorization renewal.
The training must include pain management, identification of individuals that are at higher risk for substance abuse, and patient counseling.
Patient counseling training must include side effects, storage, and addiction risk.
Schools
Future APRNs in Massachusetts have excellent advanced nursing practice programs and various schools to choose from.
For example, Boston College offers five MSN programs with specialization tracks such as:
Family Nurse Practitioner
Adult-Gerontology Primary Care Nurse Practitioner
Pediatric Primary Care Nurse Practitioner
Psychiatric/Mental Health Nurse Practitioner
Women's Health Nurse Practitioner
All programs are conducted on-campus.
Next, Endicott College in Beverly offers two DNP programs with Family nursing and Adult-Gerontology specialization tracks.
If you are looking for online education, you can consider Massachusetts College Of Pharmacy And Health Sciences.
There are several online programs at this college, including Certificate of Advanced Graduate Studies, Family Nurse Practitioner, and Psychiatric Mental Health Nurse Practitioner (CAGS).
Additionally, RN to MSN programs are also available.
The University of Massachusetts in Amherst has excellent BSN to DNP bridge programs for nurses who want to advance their knowledge in accelerated pathways.
Check the table for more information.
| School Name | Address |
| --- | --- |
| Boston College | 140 Commonwealth Avenue Chestnut Hill, MA 02467, (617) 552-4250 |
| Elms College | 291 Springfield Street Chicopee, MA 01013, (413) 594-2761 |
| Endicott College | 376 Hale Street Beverly, MA 01915, (197) 892-7058 x5 |
| Massachusetts College Of Pharmacy And Health Sciences | 179 Longwood Avenue Boston, MA 02115, (617) 879-5964 |
| MGH Institute Of Health Professions | 36 1st Avenue Boston, MA 02129, (617) 726-2947 |
| Northeastern University | 360 Huntington Ave Boston, MA 02115, (617) 373-2000 |
| Regis College | 235 Wellesley Street Weston, MA 02493, (781) 768-7000 |
| University of Massachusetts Amherst | 651 North Pleasant Street Amherst, MA 01003, (413) 545-2703 |
| University of Massachusetts Boston | 100 William T. Morrissey Blvd. Boston, MA 02125 (617) 287-5000 |
| University of Massachusetts Lowell | 113 Wilder Street- Suite 200 Lowell, MA 01854, (978) 934-4525 |
| University of Massachusetts Medical School | 55 Lake Avenue North Worcester, MA 01655, (508) 856-3488 |
Salary
Massachusetts nurse practitioners are paid better than nurse practitioners in several other states.
Therefore, the average salary of a nurse practitioner in Massachusetts is $119.061 per year.
Annual Salary Range:
Annual Salary by Location:
| Location | Avg. Annual Salary |
| --- | --- |
| Boston | $123,515 |
| Worcester | $115,231 |
| Springfield | $114,356 |
| Lowell | $119,280 |
| Cambridge | $123,515 |
| Brockton | $118,514 |
| New Bedford | $115,341 |
| Fall River | $115,341 |
| Lynn | $123,515 |
| Quincy | $123,515 |
Nurse Practitioner by State
---