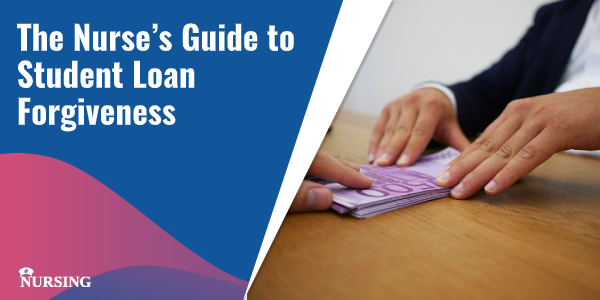 If you always wanted to help others and earn a decent living, becoming a nurse is an excellent choice.
However, nursing schools can be pricey and lead to an enormous student loan debt.
With the growing demand for nursing staff, there have been established several national and state student loan forgiveness programs.
While the demand for nurses keeps growing, the student loan forgiveness programs remain steady and come in a variety of options.
Besides helping borrowers deal with their student loans, these programs support the need for quality healthcare personnel, especially in the areas with a critical shortage.
Career Outlook
According to the Bureau of Labor Statistics, the demand for nurses is high, and the employment rate is expected to grow by 15% through 2026.
This number is twice as high as the median for all occupations in the US (7%).
There are a few reasons for the increased demand for specialized health care services, including an aging population and the increased rates of chronic diseases that need treatment.
Depending on the student loan forgiveness program, the requirements may vary.
But, in general, a portion of a student loan debt can be forgiven after a borrower fulfills certain service criteria.
Other programs require a particular number of loan payments before a person can be approved for a student loan forgiveness program.
Below, you will find some useful information you should know about the student loan forgiveness programs.
National Student Loan Forgiveness Programs for Nurses
Nurses can benefit from various student loan forgiveness options provided by the federal government.
You need to check the qualifications of each program before you apply.
Public Service Loan Forgiveness
One of the options you might have heard about is Public Service Loan Forgiveness (PSLF).
PSLF is designed for nurses and borrowers of a few other professions with qualifying Federal Direct Loans.
Qualifications for PSLF
Having a student loan through any federal income-driven repayment program.
Qualifying for a non-profit organization or working for a government during the entire time while you are making qualifying payments and during the application process.
Making 120 qualifying payments (the payment that is paid in full and on time, and 120 payments don't have to be consecutive).
Qualifying Organizations
Any tribal, local, state, or federal government organization.
Non-profit organizations, tax-exempt under Section 501(c)(3) of the Internal Revenue Code.
Other non-profit organizations not tax-exempt under Section 501(c)(3) of the Internal Revenue Code if they provide specific types of qualifying public services.
Repayment Programs Qualifying for PSLF
The four income-driven payment plans qualifying for PSLF include:
Revised Pay As You Earn (REPAYE).
Pay As You Earn (PAYE).
Income-Contingent Repayment (ICR).
Income-Based Repayment (IBR).
The standard 10-year payment plan qualifies for PSLF.
However, after 120 payments your student loan will be paid off without having your payments lowered.
If you have non-Direct federal loans, they would have to be consolidated into a Direct Consolidation loan.
Any payments on qualifying loans made before consolidating won't count toward the 120 loan payments anymore.
So, it's better to keep qualifying and other loans separate.
There is another great feature of PSLF.
The Internal Revenue Service (IRS) doesn't consider the amount of forgiven loans to be income, so it's not taxable.
You will have to submit the PSLF Application for Forgiveness.
In case of approval, be sure to submit the Employment Certification for Public Service Loan Forgiveness form every year and at any time when you change jobs.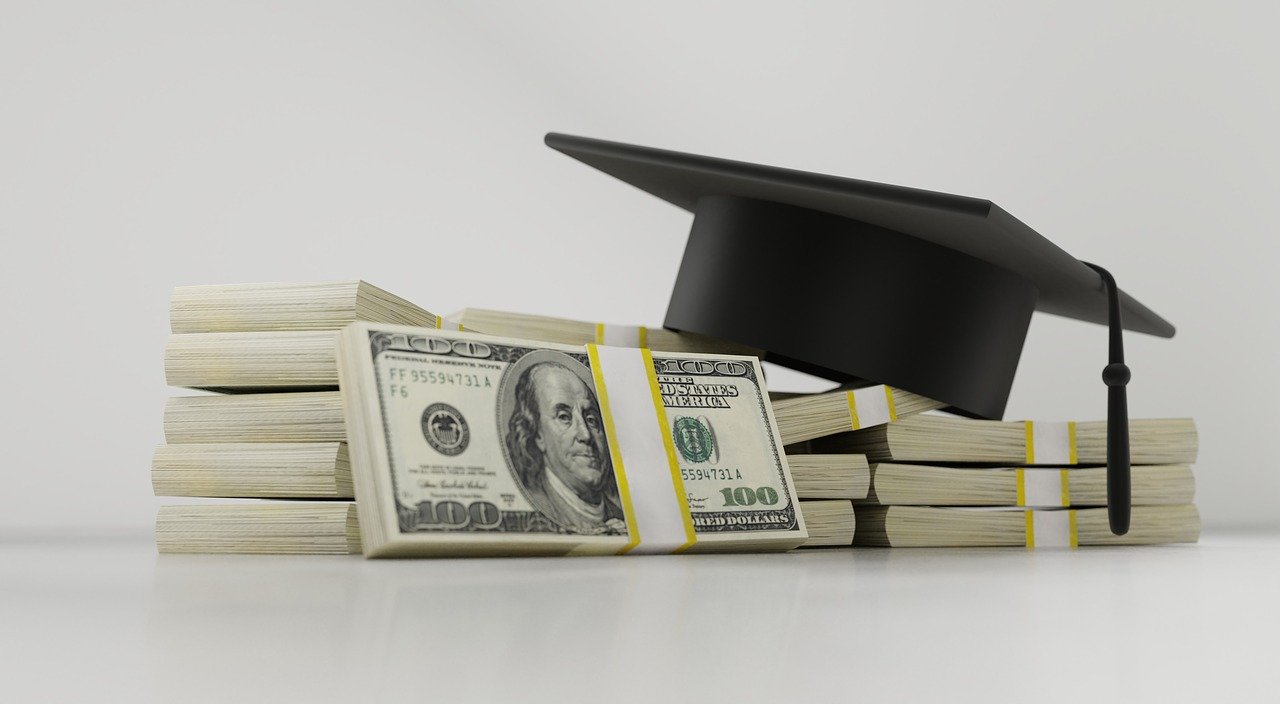 Perkins Loan Cancellation
Nurses holding Perkins loans may get up to 100% of their student loans canceled for 5 years of full-time service.
You should contact the financial aid department of your school or designated loan provider to apply.
September 2017, but if your Perkins loan was granted to you before that time, you can still apply for loan cancellation.
Nurse Corps Loan Repayment Program
The Nurse Corps Loan Payment Program (Nurse Corps LRP) is overseen by the National Health Resources & Services Administration (HRSA).
Under the conditions of this program, qualifying nurses can have up to 85% of their student loan paid off.
In exchange, they should work for 2-3 years in health facilities of the US with a critical shortage.
Upon acceptance to this program, 60% of your unpaid loan debt will be paid over two years.
If you agree to extend your service for the third year, you can get an additional 25% paid off.
The following criteria should be met to qualify for this program:
You are:

A nurse faculty member with qualifying nursing debt.
A licensed registered nurse (RN), or
An advanced practice registered nurse (APN).

You got your education at an accredited school in the US.

You work full-time:

At an accredited nursing school (for nurse faculty).
An eligible Critical Shortage Facility in a high need area (for RNs, APNs).
Nurse Corps LRP payments are taxable.
The federal income tax and FICA taxes for Medicare and Social Security are withheld.
You don't have to deal with it because taxes are paid directly to the IRS on your behalf.
However, the repaid amount will be less than the awarded percentage because of this.
Military Student Loan Forgiveness for Nurses
Several nursing student loan forgiveness programs are offered by the US military.
The repayment options are only available to those who haven't served in the military.
All military college loan repayment programs make payments on the primary balance of your loan.
They don't cover the accrued interest.
Besides, unlike the PSLF programs, the amount of paid loans is taxable and should be reported annually.
Military payment programs make payments directly to the lenders, and the taxes are withheld before the payment is made.
Army Active Duty Health Professions Loan Repayment Program
Nurses enlisted for active duty at least 3 years will get 33.3% of the principal balance of their loan paid for through this program by the Army.
To qualify for loan repayment, you should score 50 or higher on the Armed Services Vocational Aptitude Battery.
According to the Army website, participants in this program may qualify for up to $120k of nursing school loan repayment.
You may get up to $40,000 per year for qualifying student loans under this 3-year program.
Army provides load repayment only for federal loans.
You can also earn up to $30,000 sign-on bonus if you join the Army Nurse Corps as an officer.
Army Reserves Healthcare Professionals Loan Repayment Program
Nurses serving on the healthcare team of the Army Reserves can be eligible for up to $50,000 of student loan repayment.
Through this program, nurses can receive up to $20,000 for two years of service back-to-back.
For the third year, they can receive an additional $10,000 loan repayment.
To be eligible for this program, you should enlist in the Army Reserves for 6 years.
According to the Navy, if you are a nursing student wishing to serve full-time in the Navy, you can receive up to $34,000 aid to pay for nursing school through the Nurse Candidate Program (NCP).
Accepted candidates receive an initial grant in the amount of $10,000 and a monthly stipend of $1,000 for up to 24 months.
Air Force Active Duty Health Professions Repayment Program (ADHPLRP)
According to the Air Force, the participants of the ADHPLRP program can get the loans used for financing the healthcare profession education repaid.
Repayment may cover the principal amount of the loan, as well as interest and reasonable living and educational expenses.
To receive the loan repayment, you must oblige for a minimum of 2 years of active duty, with the maximum repayment amount of $40,000.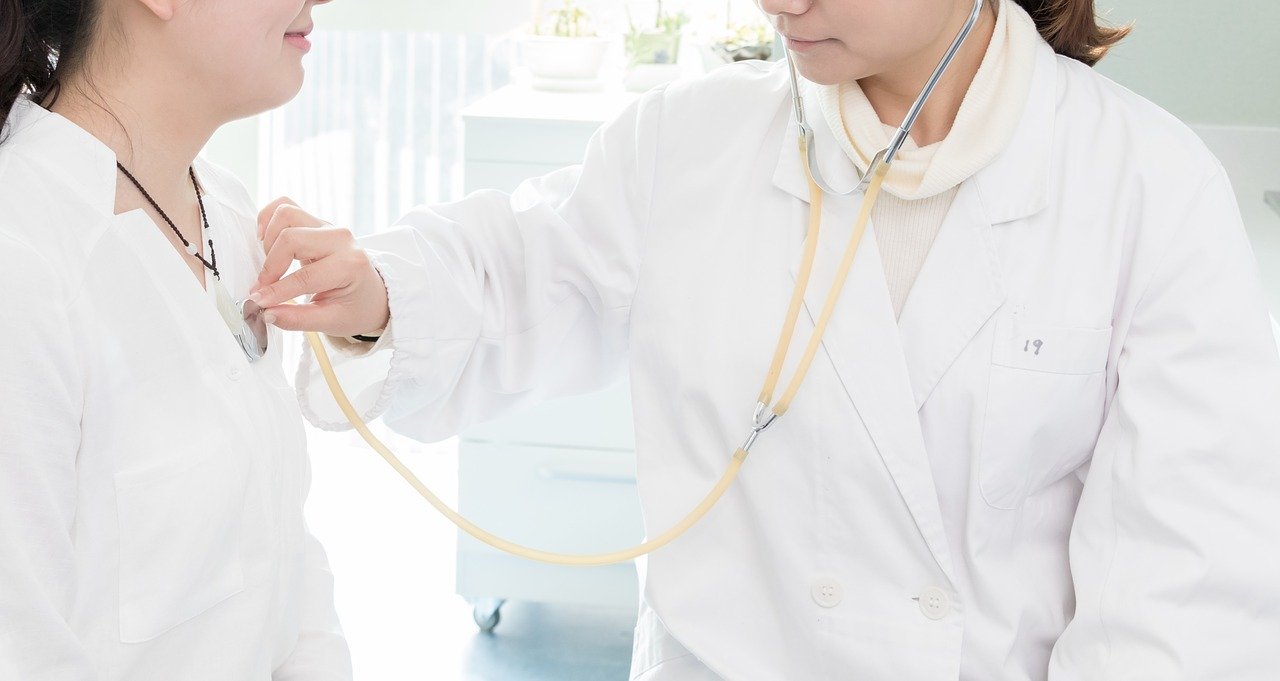 State Loan Forgiveness Programs for Nurses
Besides the national student loan repayment programs, there are state loan repayment and forgiveness options to help individuals with their student loan debt.
Below, you will find a list of programs provided by individual states.
Alaska
In Alaska, NPs and RNs can qualify for the Alaska SHARP program under Tier 2.
Under this program, they can get up to $27,000 per year, based on their position.
To receive loan assistance, nurses should serve in a service shortage facility in an eligible area.
California
Nurses in California can qualify for the Bachelor of Science Nursing Loan Repayment Program (BSNLRP).
If eligible, they may receive up to $10,000, according to California's Office of Statewide Health Planning and Development.
The recipients of the award should agree to practice direct patient care for one year at a qualifying facility in California.
Each applicant can obtain a maximum of three awards.
To qualify, RNs should work in a Medically Underserved Area or Health Professional Shortage Area.
Florida
Nurses in Florida can qualify for the Nursing Student Loan Forgiveness Program.
It was established to encourage nurses to get employed in Health Professional Shortage Areas in Florida.
The state offers $4,000 per year for a maximum of 4 years as loan repayment assistance.
Eligible nurses should be licensed as an RN, LPN, or ARPN in the state of Florida as well as have student loans from nursing education.
Illinois
Nurses living and working in Illinois can qualify for the Veterans' Home Medical Providers' Loan Repayment Program.
To be eligible, they should agree to work in a qualifying veterans' home.
Nurses should meet licensing requirements as well as be residents of Illinois.
According to the Illinois Student Assistance Commission, the annual award may amount up to $5,000 to repay the student loan debt.
The award can be received up to four years (maximum) by qualified registered professional nurses, physicians, certified nursing assistants, certified nurse practitioners, and licensed practical nurses.
Iowa
In Iowa, nurses can benefit from the program called the Health Care Loan Repayment Program.
It is available to nurses working in a service commitment area for five years straight in the State of Iowa.
They can receive 20% or the lesser of $6,000 of the qualified student loan balance.
Kentucky
In Kentucky, there is the Kentucky State Loan Repayment Program (KSLRP) available to nurses.
The program is designed for Certified Nurse-Midwives, Licensed Nurse Practitioners, Registered Nurses, and Psychiatric Nurse Specialists who work full-time in an eligible KSLRP site in Kentucky.
This program is different from similar programs as it offers a 50-50 match loan repayment.
A sponsor source should match federal funds provided by the KSLRP.
Sponsor sources can include corporations, employers, private foundations, philanthropies, or community organizations.
The maximum amount of loan repayment is $20,000 and is available to nurses who give a two-year commitment.
Louisiana
In Louisiana, certified nurse practitioners, psychiatric nurse specialists, and certified nurse-midwives can benefit from the Louisiana State Loan Repayment Program.
They should be employed in inner-city and rural environments.
Nurses should be employed full-time in a designated Health Professional Shortage Area and licensed by the State of Louisiana.
The student loan repayment amount can sum up to $15,000 per year for three years of the initial commitment.
Applicants who have a remaining debt after this period can apply for a two-year extension for another $24,000 provided they meet the requirements.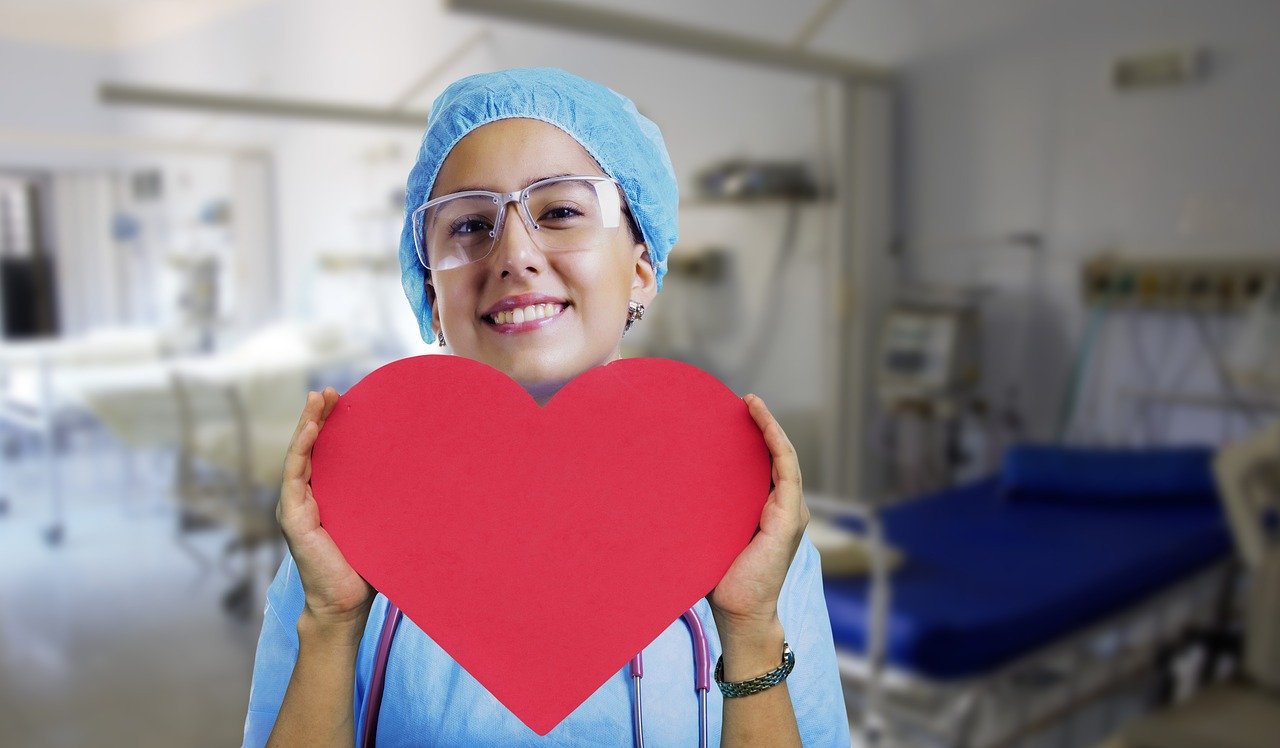 Maryland
In Maryland, degree-holding registered nurses are offered a loan repayment through the Janet L. Hoffman Loan Assistance Repayment Program (LARP).
The program isn't available to school nurses.
Candidates should work full-time at qualifying organizations, working with underserved and low-income residents.
You should hold a degree that you have earned in Maryland.
The amount of loan assistance ranges from $1,500 to $10,000 a year, the commitment should be made for three years.
Michigan
In Michigan, nurses can qualify for Michigan State Loan Repayment Program.
Loan repayment in the amount of up to $200,000 over an eight-year period is available to psychiatric nurse specialists, psychiatric nurse specialists, and nurse practitioners.
They should be employed full-time in a designated Health Professional Shortage Area.
Minnesota
The loan forgiveness program of Minnesota for Nurses Working in Long-Term Care provides repayment to RNs or LPNs.
Eligible employees should work in a licensed nursing home or with developmentally disabled for a minimum of two years.
The total time to which the program can be extended is four years.
Annually, nurses can receive $5,000 in loan forgiveness.
Montana
The loan assistance program is offered for Montana registered nursed who work full-time at a state hospital or prison.
They can apply through the Montana Institutional Nursing Incentive Program.
The amount depends on the available state funding as well as the number of candidates.
Repayment can be awarded annually up to a maximum of four years.
Ohio
Ohio offers a great student loan forgiveness program.
According to Jeff Robinson, Director of Communications for the Ohio Department of Higher Education, the NEALP (Nurse Education Assistance Loan Program) is a loan forgiveness program that offers financial aid for nursing students.
There have been over 1,600 awards of more than $2.5 million total granted over the last three years.
At present, the loan repayment program of Ohio offers an award of up to $1,602 a year.
Full-time employed nurses working for 5 years in Ohio can receive a 100% loan cancellation.
Oregon
In Oregon, nurses can get the loan repayment in exchange for work in a Health Professional Shortage Area.
The repayment is provided through the Oregon Partnership State Loan Repayment Program (SLRP).
Nurses should commit initially a minimum of two years of full-time service, and or a minimum of four years working part-time.
Full-time qualified nurses can receive up to 50% in loan repayment, up to $35,000 annually.
Part-time qualified nurses can receive up to 50% in loan repayment with a maximum of $17,500 per year.
Half of the funds should be provided by the employment site if the nurse and the other half comes from a federal loan forgiveness fund.
Pennsylvania
In Pennsylvania, loan repayment for nurses is provided through the Pennsylvania Primary Care Loan Repayment Program.
To be eligible for repayment, certified nurse-midwives, and certified registered nurse practitioners should work in designated Health Professional Shortage areas.
Full-time candidates can receive up to $60,000 in exchange for a 2-year work commitment.
Part-time candidates, for a 2-year commitment, can receive up to $30,000.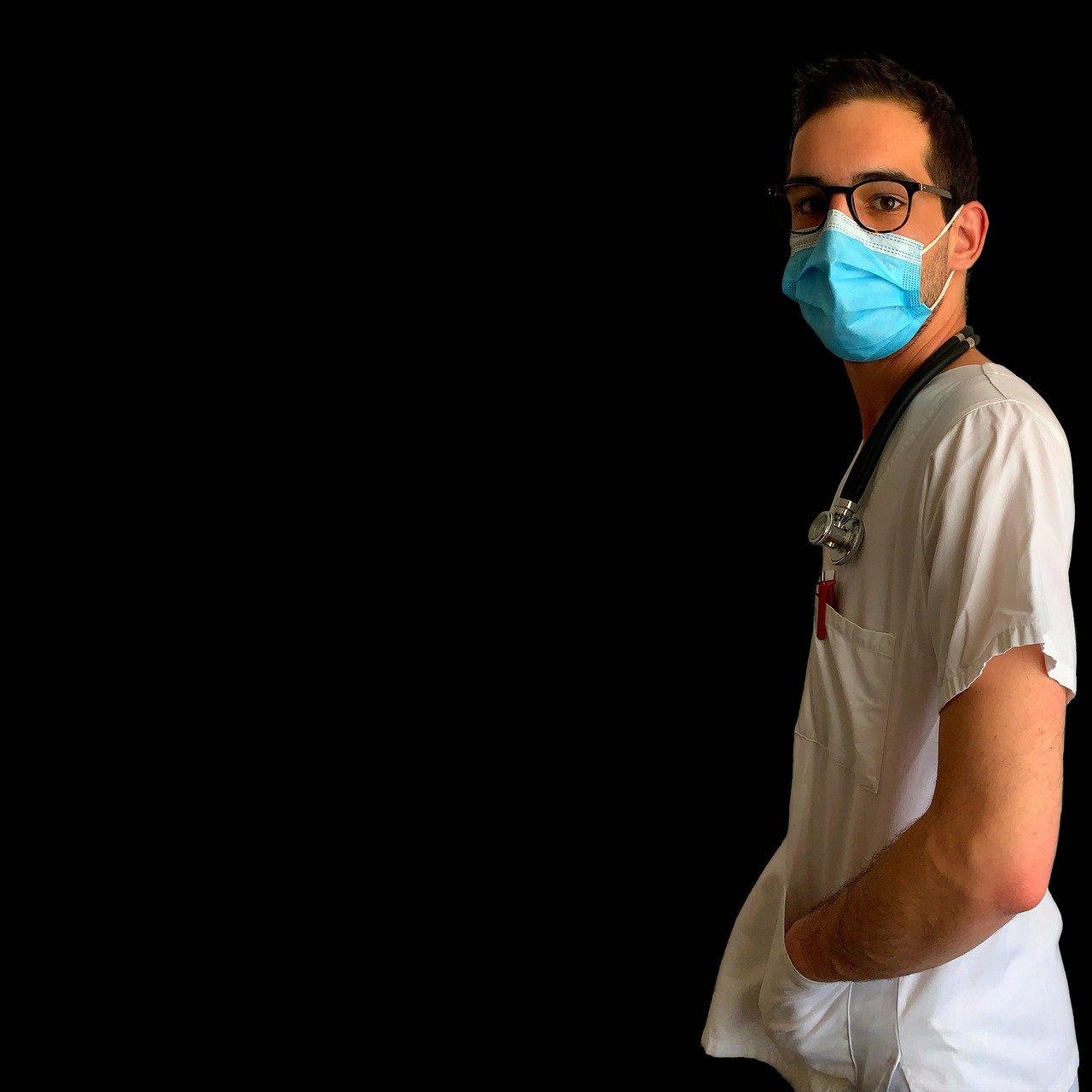 Rhode Island
Nurses who live and practice in Rhode Island can qualify for the Rhode Island Health Professional Loan Repayment Program.
The loan repayment can be provided to registered nurses working in Health Professional Shortage Areas.
Repayment is available in exchange for a two-year commitment of full-time employment or four years of part-time.
Texas
Texas nurses can benefit from the Rural Communities Health Care Investment Program student loan repayment.
Nurses should commit to working in a qualified rural community for a minimum of 12 consecutive months to qualify.
The program offers the maximum amount of loan repayment of $10,000.
Vermont
In Vermont, nurses are offered the Vermont Educational Loan Repayment Program for Health Care Professionals.
The maximum amount of loan repayment per year is $10,000 for RNs and LVNs.
Nurses should commit from 1 to 2 years of service in an underserved area.
To qualify, nurses should work for at least 45 weeks per year with 20 hours per week of clinical hours.
West Virginia
Nurses in West Virginia who commit two years of initial service can be eligible for up to $40,000 of loan repayment through the West Virginia's State Loan Repayment Program.
In the case of extending the service for an additional two years, they can receive an extra $25,000.
To qualify for the repayment, nurses must commit to full-time work in rural underserved areas in West Virginia.
The sites should be a part of a designated Health Professional Shortage Area.
Hospital Loan Repayment and Reimbursement Programs
Besides state and national loan repayment programs, there are other options.
Individual hospitals nationwide offer financial aid for student loan debt from nursing degrees.
Below, there are a few examples of options available to nurses:
Cleveland Clinic:


The Cleveland Clinic is one of the largest hospitals in the United States and offers tuition assistance to nurses after the completion of required courses and 12 months of employment.
The amount depends on the type of degree and employment status.

Craig Hospital:


Nurses working at Craig Hospital in Colorado can receive $3,000 of tuition assistance per year.
The nursing student loan repayment offered by the hospital comes up to $10,000.

Rush University Medical Center:


This Center is located in the Chicago area and offers tuition assistance as well as full tuition repayment at Rush University.
Should Nurses Pursue Student Loan Forgiveness and Repayment Programs
As you can see from this article, there are multiple options available to nurses for receiving assistance to pay off the student loan.
Some programs cover only the principal balance of the loan while others also pay off some part of interest amount.
Not all of these programs are tax-free, so you should consider this when looking for the best fitting loan forgiveness or repayment program.
To be eligible for many of these programs, nurses should work in inner-city or rural areas with a shortage of healthcare personnel.
If this isn't an option for you, you may want to consider other ways to pay off the student loan faster.
Other Ways Nurses Can Pay Off Student Loan Debt
Besides student loan repayment and forgiveness programs, there are other options nurses can benefit from.
Some programs are available outside of those mentioned above for private and federal student loans.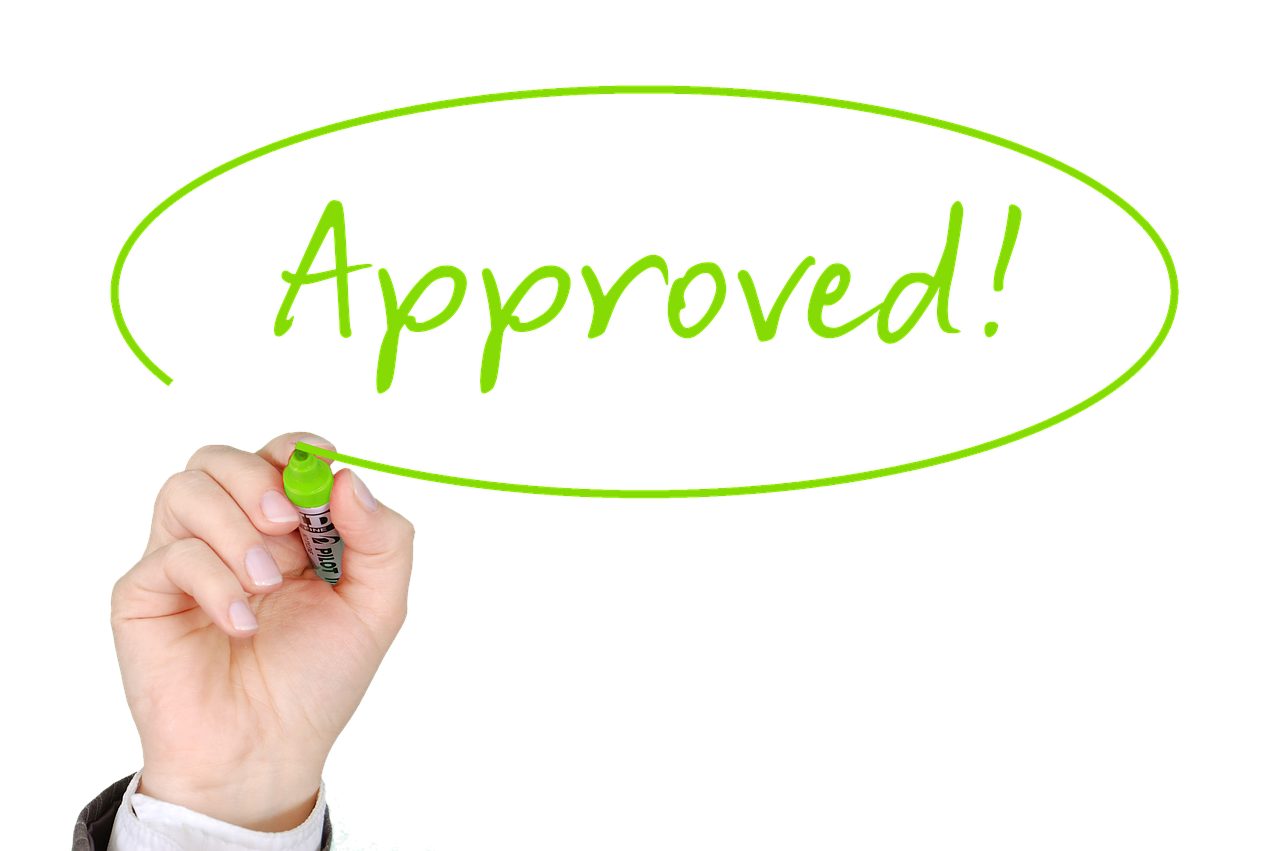 Income-Driven Repayment (IDR) Programs
Nurses with a massive student loan debt who don't wish to work for non-profit or public employers or move to a rural area can make payments on one of the four eligible income-driven repayment programs for 20-25 years.
After that time, any remaining debt will be forgiven.
There are certain tax implications for all of these programs.
So, ensure to research them carefully before choosing one.
Student Loan Refinancing
Another way to lower your student loan payments and decrease the time of loan pay off is to refinance your loan.
Remember, that federal loans will become private after refinancing, so certain protections will become unavailable after that.
These federal protections include:
Loan Deferment.
Income-Driven Repayment Programs.
Loan Forbearance.
With a refinancing, your credit history, debt-to-income ratio, and your current salary will greatly influence the terms and interest of repayment.
Debt-to-income ratio includes the ratio of your monthly debt (student loan), rent or mortgage, and credit cards compared to your monthly income.
To qualify for student loan refinancing, you may need a cosigner with great credit history, depending on your credit.
Make sure that your cosigner is a person you have close relations with, like a sibling or a parent.
If you default on your loans, the cosigner will be financially responsible for the amount due.
Therefore, you have to be sure you can make your payments in full and on time.