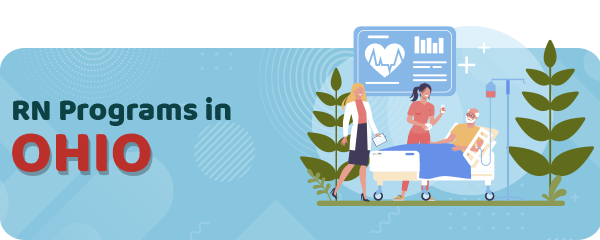 Staying in the comfort zone has become food for our everyday lives.
The more we nurture it, the wider it becomes.
It has affected almost every area of our lives.
Yet we need just a bit of courage to get out of it.
But how do we find this courage, is the question?
Well, I cannot help not me, nor you, without knowing what is that you want to live, and what is that you want to go after?
The greater your dream, the faster you will awaken, and run towards it.
What is that dream?
If it's nursing, I will try to tell you as much as I can to help you build a strong and successful career in it.
But this is not nursing in general.
It's Registered Nursing.
We all have struggles in our beginnings.
Sometimes because of the lack of self-confidence.
Other times because of lack of motivation and so on, the list of our excuses is as long as a river.
It just keeps flowing.
The beginning of a nursing career, just like all the rest of them starts with a solid education.
And education must be pursued, in order to be caught.
Simply saying, you need to attend a school to qualify yourself with a profession.
Finding the right school in Ohio is some kind of challenge, but not as huge as to stop you.
All it takes is to find out if the one you're interested in offers you licensure.
You can do this in only a few pieces of research.
Checking NCLEX-RN exam pass rates is the best way to find this out.
Like in other articles, I always make this measurement.
And this time also, I reviewed the 96 RN programs across Ohio.
And guess what?
30 of them seemed to be the top-ranked programs in terms of this exam passing rate.
All the programs subject to this analysis belong to the ones that offer an Associate Degree in Nursing.
Therefore, you can expect these programs to be BSN, ADN, ASN, and MSN programs.
After this analysis, I believe you want to know more about Registered Nursing in the state.
As far as I saw, the need for more qualified nurses is present there.
So, qualified candidates are asked to apply for numerous job positions of 4,200 in a year that are expected to be opened.
To your benefit, nursing programs are not lacking either.
So, if you miss the necessary skills, you attend one and equip yourself for work.
Your hopes will keep rising with the Bureau of Labor Statistics' report which presents an annual salary of RNs in Ohio of $62.800.
With this stimulation, there is not surprising why so many are turning to nurse.
It's obvious that employment is the best door that is opening in this wide health care system in the state.
For RN bridge programs visit:
RN to BSN Programs in Ohio
RN to MSN Programs in Ohio
ADN Programs in Ohio
If you've made your mind up to go for nursing, you have various programs to go for in Ohio.
One of them is the Associate's Degree in Nursing.
This program is also the most popular one in the state.
This popularity comes due to its short length of only two years of completion.
This way, it becomes an easy way to launch your nursing career.
The program is also less expensive than the others.
And it is also easily found.
The technical and community colleges are the places you should run to find it.
While the number of schools in the state where this program is taught is 40.
In all of them, an accredited ADN program is waiting for you to attend.
What to Look For in an ADN Program in Ohio
When you have so many programs on your list, you need some criteria to narrow it down.
One way to do so is to check which is accredited, which offers license, and also check their program outcomes.
Accreditation
The accreditation of ADN programs in Ohio is a common activity.
With the two national and local organizations available in the state, this process is easy.
The first one to consider is the Accreditation Commission for Education in Nursing (AECN).
While the next one is the American Association of Colleges of Nursing's Commission on Collegiate Nursing Education (CCNE).
The third option to check is the Ohio State Board of Nursing.
This one is responsible to approve your ADN program of choice.
Isn't it amazing!
Licensing
Now you know an ADN degree is essential to the nursing career.
Well, it is mandatory for a nursing license as well.
The license comes always after the ADN program.
Once you've completed it, the NCLEX exam will wait for you.
The license will be given to you only if you pass this exam and vice versa.
But I know you and to pass the exam cost what it may.
To make sure that, you need to check the school's curriculum and see if it offers preparation for it.
However, passing the exam is not impossible.
In 2015 81.2% of new graduate nurses took the exam and got the nursing license by the end of it.
That's what the American Association of Colleges of Nursing reported.
Program Outcomes
Program outcomes can be a good way to start your career.
In fact, they may push you to enter one.
Some of the main characteristics of the nursing programs to check in Ohio are the following:
First the graduation rate
Licensure exam passing rate
Graduate student satisfaction
Employment rate
One college where you can check these points is the Stark State College.
Located in North Canton, Ohio, it is one of the schools where you can easily attend an accredited ADN program.
ADN Program Admission Requirements in Ohio
Some of the major admission requirements needed to enter an ADN program in Ohio are these:
Finish an accredited high school or have a GED
Having a C grade or higher in high school or college biology, chemistry, and algebra
A minimum college placement test scores
Cumulative GPA of 2.75
Tuition and Costs of ADN Programs in Ohio
Do you know the best way to spend your money other than shopping?
You can spend them in your education and reap its fruits for long.
The ADN program costs are of two kinds.
One includes the cost of tuition.
The other includes payment for textbooks, parking, uniforms, and similar.
Just in case you don't want to be surprised by huge costs, you can check the program fees prior to admission.
Since you want to have an idea of the program cost, let me tell you how to do so.
I suggest you consider the Christ College of Nursing and Health Sciences.
The college is located in Cincinnati and offers an ADN program with a $36,565 cost of tuition.
Despite that, there is another pair pf payment for fees, school materials, and textbooks, and you're done!
Advantages of ADN Programs
We all want to achieve our dreams in as short a time as possible.
If you've dreamt of pursuing an ADN program in such a way, you can do so easily in Ohio.
One of the reasons this program is so frequented is its short length.
Also, it is found in small colleges, so it's accessible to all.
Another advantage of this program is that it does not demand much money to complete.
LPN to RN Programs in Ohio
Registered Nursing is accessible to all.
Even for LPNs.
For this reason in Ohio is a special program designed to help LPNs to enter RN through a LPN to RN bridge program.
The program then has other options such as LPN to ADN or LPN to BSN.
The latter is the way to a BA degree.
LPN to ADN/BSN Programs
There are two pathways to pursue as an LPN to RN.
The LPN to ADN option is the most sought after from students.
The pathway takes only a few semesters to complete.
The Central Ohio Technical College in Newark is the place to pursue this career path with only four semesters and 65 LPN to ADN hours.
These hours should be taken in Advanced Adult Health and Microbiology courses.
The other nursing path is the LPN to BSN program.
This one is a good option since it helps you earn a BA degree in the end.
One place to find this program path is the University of Akron where only three years of full-time study are needed.
Some of the main requirements for LPN to RN programs in Ohio are these:
Must be a graduate of an accredited LPN program
Must hold an active LPN license
Minimum GPA requirements (usually 2.75 or above)
Completion of any prerequisite courses
BSN Programs in Ohio
There are so many things in life that seem hard.
Once you try them, they seem easy.
So all it takes is effort.
A Bachelor's of Science in Nursing is the same.
With four years of studies, it is one of the ways of earning more money as well as elevate your entire nursing career.
With a BSN you will not only be able to become a more qualified nurse.
But rather, you can start another career as well.
You can do that by pursuing an accelerated BSN program in Ohio as long as you have a BA degree in another subject.
In the state, this is not the only option of a BSN program.
There is an RN to BSN additional program too which helps you move with nursing.
All these programs can be found in nearly 45 RN schools around Ohio.
What To Look For in a BSN Program in Ohio
There are a few criteria you should check in every BSN program you apply to.
These criteria include accreditation, program outcomes, and cost.
In addition, you should also find a program in a suitable place, where you can go easily.
An accredited program can be found at Youngstown State University.
BSN Program Length in Ohio
Different BSN programs in Ohio have different lengths.
For instance, the traditional one takes 4 years to complete.
The accelerated BSN program, on the other hand, takes 15 months.
The latter is quite popular in the state and works best for candidates who have a BA degree in another subject previously.
While the RN to BSN program is a good fit for licensed nurses.
This one demands to meet 120 credit hours.
BSN Program Admission Requirements in Ohio
BSN program admission requirements are different from school to school.
They mainly include the following:
Cumulative GPA of 2.5 or better
Grade of C or better in pre-requisite courses
Current CPR certification
Tuition and Costs of BSN Programs in Ohio
Money has become a must as soon as we get out of the threshold.
Let alone in a BSN program.
When deciding to attend this program, you should pay quite an attention to the cost of your studies.
Generally, you have to manage to pay for tuition and other additional expenses including uniforms, books, and lab fees.
Other separate fees are minor.
They may include room and board.
These can be joined to tuition.
A close idea of the cost is one at the University of Cincinnati.
A BSN program in this university costs $5,928.25 per semester.
Take it or take it!
Advantages of BSN Programs
BSN programs come with their own advantages.
First, they help you make progress in your career.
Second, they are flexible and you can pursue them with any type of previous education.
Also, they are quite rewarding in terms of salary.
So, why wouldn't you go for such an opportunity?
If you have an ADN degree, you can pursue a BSN one in order to enhance your career.
Then, having another BA degree will not prevent you from a BSN either.
What more do you want!
MSN Programs in Ohio
The best things come last.
So does a Master's Science of Nursing.
Through this degree, you will be able to earn even more titles in nursing.
Titles such as Nurse practitioner, Certified Nurse Midwife, and Clinical Nurse Specialist are only some of them available in MSN programs in Ohio.
An MSN degree is an adequate program to earn a higher salary.
And it can be accessed easily in over 5 nursing schools across the state
MSN Program Length in Ohio
Two or three years are worthy of spending on an MSN degree, aren't they?
This length is flexible for nurses who work full-time since they offer many coursework options for them.
On the other hand, you may also choose from night, online, and weekend classes as well.
But all the precautions of length should be considered before applying for a program.
Believe it's the best way to avoid disappointment and attend classes normally.
MSN Admission Requirements in Ohio
An MSN degree program will demand some requirements from you.
Normally, you have to meet the following:
• Cumulative GPA of 3.0 or higher
• Previously earned a BSN
• Active registered nursing license
• Personal interview with the program director
Tuition and Costs of MSN Programs in Ohio
MSN program costs depend on the type of school and specialty you pursue.
However, you can expect to pay tuition and additional fees.
An example of cost to consider is one at Mount Carmel College of Nursing.
Located in Columbus, its tuition and fees are $16,950.
In this price isn't included meals, uniforms, books, housing, transport.
For NP programs visit:
Ohio DNP Programs
Ohio FNP Programs
Ohio Nurse Practitioner Programs
Ohio Post-Graduate Certificate Nursing Programs
Getting an Ohio Nursing License
Nursing candidates in Ohio are expected to all applicants for licensure two ways: by exam and by endorsement.
Licensure by exam can be obtained by:
Completing an application and submitting fees
Verification of Education – you should send the transcripts electronically from school to state Board
Register the NCLEX exam with Pearson Vue Organization
Criminal Background Check with Fingerprints- both electronically sent to the Board
Licensure by endorsement requires to attach the needed application and fees:
Verification of Education – transcripts sent to the Board via the school or via NURSYS
Verification of originating Licensure – via NURSYS or paper request
Criminal Background Check with Fingerprints – electronically sent to the Board
Accelerated Nursing Programs in Ohio
An accelerated MSN program can be found in 10 colleges in Ohio.
These programs are heavy in terms of schedule as they demand to complete clinical hours full-time.
Taking 12 to 18 months to complete, they have different admission criteria.
These criteria must be met before the program starts.
If you want to move on with more courses, this will prolongate your entire program and tuition.
To avoid that, you need to check the requirements and fees carefully at the college you choose to study an MSN program in.
And just in case, consider Accelerated programs in the state as well.
They are usually of two types:
Ohio Accelerated BSN Programs
Ohio Accelerated MSN Programs
Latest Ohio NCLEX-RN Pass Rates and Statistics
State Approved Schools number: 96
Test Takers number in 2019: 8,260
Ohio NCLEX-RN Pass Rate 2019-Average Statewide: 86.5%
The Best RN Schools in Ohio
Here are the best RN schools available in Ohio.
They're top-rated and selected particularly for this article.
They all offer different types of nursing degrees as well as license.
Choose one and make an admiring nursing career ahead.
| School Name | Address |
| --- | --- |
| Muskingum University | 10 College Dr, New Concord, OH 43762 |
| University of Mount Union | 1972 Clark Ave, Alliance, OH 44601 |
| Trinity School of Nursing | 4000 Sunset Blvd, Steubenville, OH 43952 |
| Baldwin Wallace University | 275 Eastland Rd, Berea, OH 44017 |
| Washington State Community College | 710 Colegate Dr, Marietta, OH 45750 |
| Malone University | 2600 Cleveland Ave NW, Canton, OH 44709 |
| Tri-Rivers School of Nursing | 2222 Marion Mt Gilead Rd, Marion, OH 43302 |
| Firelands Regional Medical Center School of Nursing | 1912 Hayes Ave, Sandusky, OH 44870 |
| Ohio Northern University | 525 S Main St, Ada, OH 45810 |
| Otterbein University | 1 South Grove Street, Westerville, OH 43081 |
| Walsh University | 2020 East Maple Street, North Canton, OH 44720 |
| Northwest State Community College | 22600 State Route 34, Archbold, OH 43502 |
| Wright State University | 3640 Colonel Glenn Hwy, Dayton, OH 45435 |
| Aultman College | 2600 6th St SW, Canton, OH 44710 |
| Chamberlain College of Nursing - Columbus | 1350 Alum Creek Drive, Columbus, OH 43209 |
| Case Western Reserve University | 2120 Cornell Road, Cleveland, OH 44106 |
| Edison State Community College | 1973 Edison Dr, Piqua, OH 45356 |
| Ohio State University | 1585 Neil Avenue, Columbus, OH 43210 |
| Capital University | 1 College Ave, Columbus, OH 43209 |
| Cleveland State University | 2121 Euclid Ave, Cleveland, OH 44115 |
| Ashland University | 401 College Avenue, Ashland, OH 44805 |
| Sandusky Career Center | 2130 Hayes Ave., Sandusky, OH 44870 |
| Mount Carmel College of Nursing | 127 S. Davis Avenue, Columbus, OH 43222 |
| Ohio Valley College of Technology | 15258 State Route 170, East Liverpool, OH 43920 |
| Cincinnati State | 3520 Central Pkwy, Cincinnati, OH 45223 |
| Kent State University | Henderson Hall, 1375 University Esplanade, Kent, OH 44242 |
| Owens Community College | 30335 Oregon Rd , Perrysburg, OH 43551 |
| Galen College of Nursing | 100 E Business Way, Suite 200, Cincinnati, OH 45241 |
| University of Akron | 302 E Buchtel Ave, Akron, OH 44325 |
| Ursuline College | 2550 Lander Rd, Pepper Pike, OH 44124 |
RN Salaries in Ohio
Registered Nursing salaries in Ohio shift from time to time.
They shift from a minimum to a maximum.
While an average is always constant.
The three changes have been shown below with numbers.
Check them!
Annual Salary Range: Annual Salary by Location:
| Location | Avg. Annual Salary |
| --- | --- |
| Columbus | $62,595 |
| Cleveland | $63,147 |
| Cincinnati | $62,239 |
| Toledo | $61,545 |
| Akron | $61,106 |
| Dayton | $61,869 |
| Parma | $62,232 |
| Youngstown | $60,336 |
| Canton | $60,782 |
| Lorain | $61,971 |
RN Programs by State
---