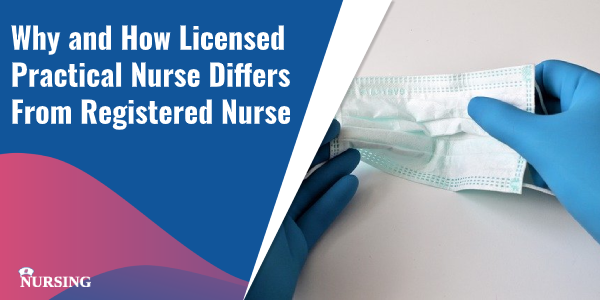 LPN is short for Licensed Practical Nurse.
They are the most basic type of nurses.
In Texas and California, an LPN is known as an LVN, which stands for a Licensed Vocational Nurse.
The first difference between an LPN/LVN and RN is that LPNs need a less formal program.
They perform some medical duties but don't have responsibilities as RNs do.
LPNs work under the supervision of an RN.
To become an LPN, it takes about one year to complete the program.
Their duties include examining patients, assisting in wound care, and observing crucial symptoms.
LPNs usually work in hospitals, clinics, home health care, and nursing homes.
Registered nurses have a wide range of duties, but, above all, they cater to the needs of patients and ensure they are in a comfortable, secure, and safe environment.
They have to take notes of orders given by doctors and perform them right.
RNs assess the condition of the patients they are in charge of and develop care plans accordingly.
They also have to provide immediate care if necessary.
Typically, RNs take leadership roles and apply critical thinking skills to provide the appropriate medical services.
Let's explore the difference between the RN and LPN.
Differences Between Licensed Nurse vs Registered Nurse
As you move on with your education, you might have doubts concerning LPN vs RN.
Here we are comparing the aspects of education, curriculum, practice, duties, workplace, earning potential and job outlook.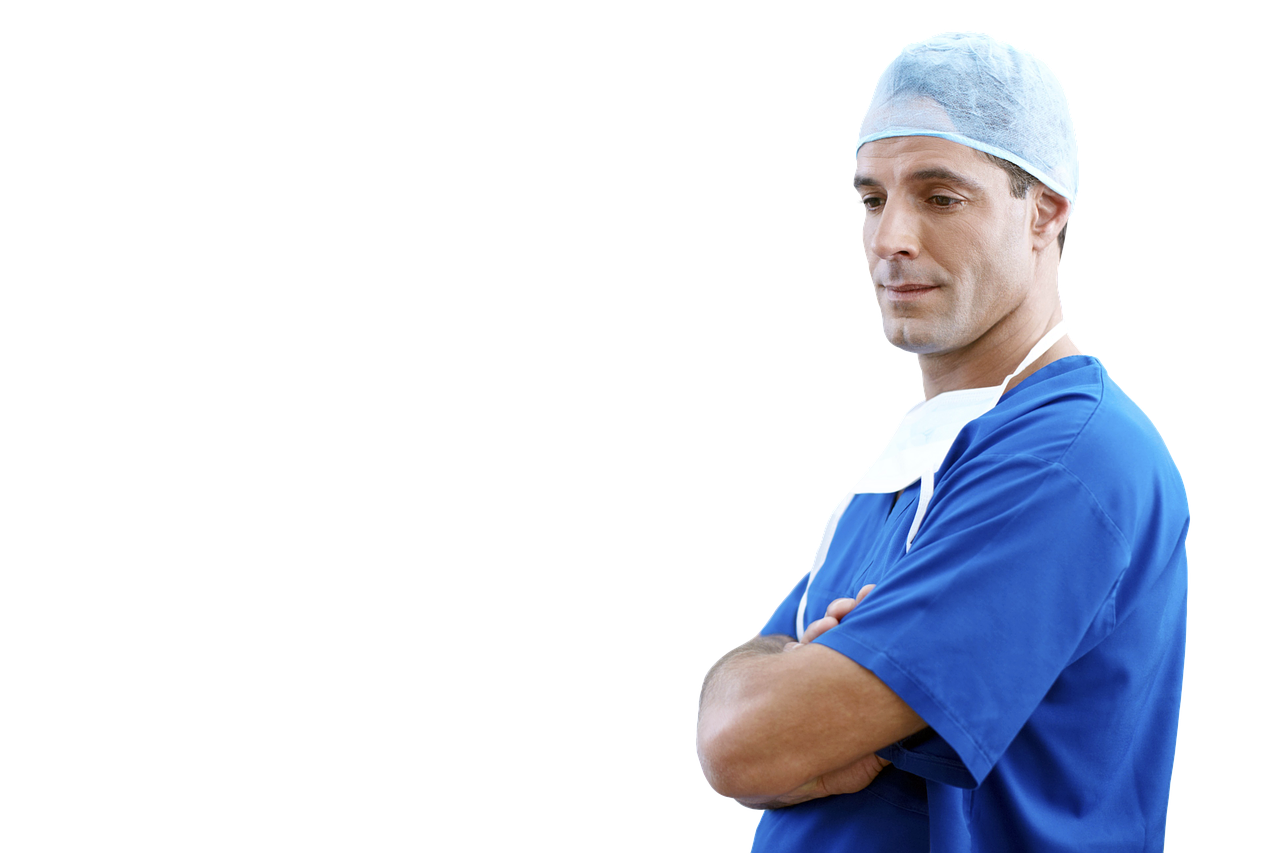 Education
The education paths to LPN and RN are pretty different.
The logical answer is the path you select at the start.
Unlike LPNs, RNs have to spend 2 to 3 years to complete the Bachelor's in Nursing program (BSN).
LPNs, on the other hand, have to complete a one-year program at the end of which they receive either a diploma or a certificate in practical nursing.
Your decision should be based on what you want in life.
The clearer plans you have for your future, the higher are your chances of getting better job security and satisfaction.
When it comes to deciding your career goals, you need to be specific.
LPN
To become an LPN, you need a high school diploma or GED to enroll in an LPN educational program.
Then, you have to complete the program, which takes from 9 to 18 months.
In the end, you have to pass a state licensing assessment paper.
With this education, you will be able to assist RNs and work in a team.
RN
To become an RN, you need a Bachelor's or associate's degree from an accredited nursing school.
With the RN education, you can also take managerial roles.
With a longer education, you can take leadership positions.
If you really wish to be a leader in the future, this is enough motivation to choose this career path.
Curriculum
For both professions, the curriculum differs both by cost, length, and difficulty of the subject matter.
LPN
The coursework of the LPN program is not too long and covers such topics as first aid, anatomy, food and nutrition, psychology, chemistry, biology.
They also study the fundamentals of nursing, pharmacology, human health, and diseases, etc.
RN
The programs of RNs cover topics similar to the LPN programs.
However, they study them more in-depth.
Primarily, they focus on social sciences, community health, psychology, leadership, and critical thinking skills.
Additionally, they have to undergo hands-on programs to learn practical skills.
Licensing and Certification
LPN
Commonly, LPN students receive a certificate upon completion of the program.
Some colleges offer a diploma or an associate's degree.
With this diploma or certificate, you don't receive credits for continuing education to become an RN.
According to your future plans, you should select the courses.
If you wish to become an RN after gaining the right work experience, the associate's degree is right for you.
After taking a course from a state-approved college, you will have to pass a licensure test (NCLEX-PN).
RN
Upon the completion of the course, students receive a diploma, certificate, or associate's degree.
Then, they have to pass the NCLEX-RN examination to obtain licensure.
RNs can also get a certification in a particular specialty.
Scope of Practice
Unlike an LPN, RNs' scope of practice isn't limited.
RNs can administer the nursing staff and work independently without the need to report to other nurses.
LPNs can also obtain similar opportunities, but the path to it will be much longer.
LPN
LPNs are supervised by doctors and registered nurses.
They have a limited scope of practice.
But if they gain enough experience and continue their education, they can become RNs.
First, they will need to become an RN, and then continue their education after getting the job, which will be tougher than before.
You can move on only with a strong commitment.
RN
RNs holding a master's degree have better career prospects.
They can become nurse specialists, nurse practitioners, nurse educators, or nurse administrators.
If you hold a doctorate, you can build a career in administration, education, as well as practice and policy.
RNs can choose a field up to their interests with a wide range of specialization areas.
At any moment in their career, they can expand their knowledge and advance in the position by earning a Master's Degree in Nursing (MSN).
RNs always have more opportunities than LPNs.
If you are interested in a leadership position, becoming an RN is the right choice.
Workplace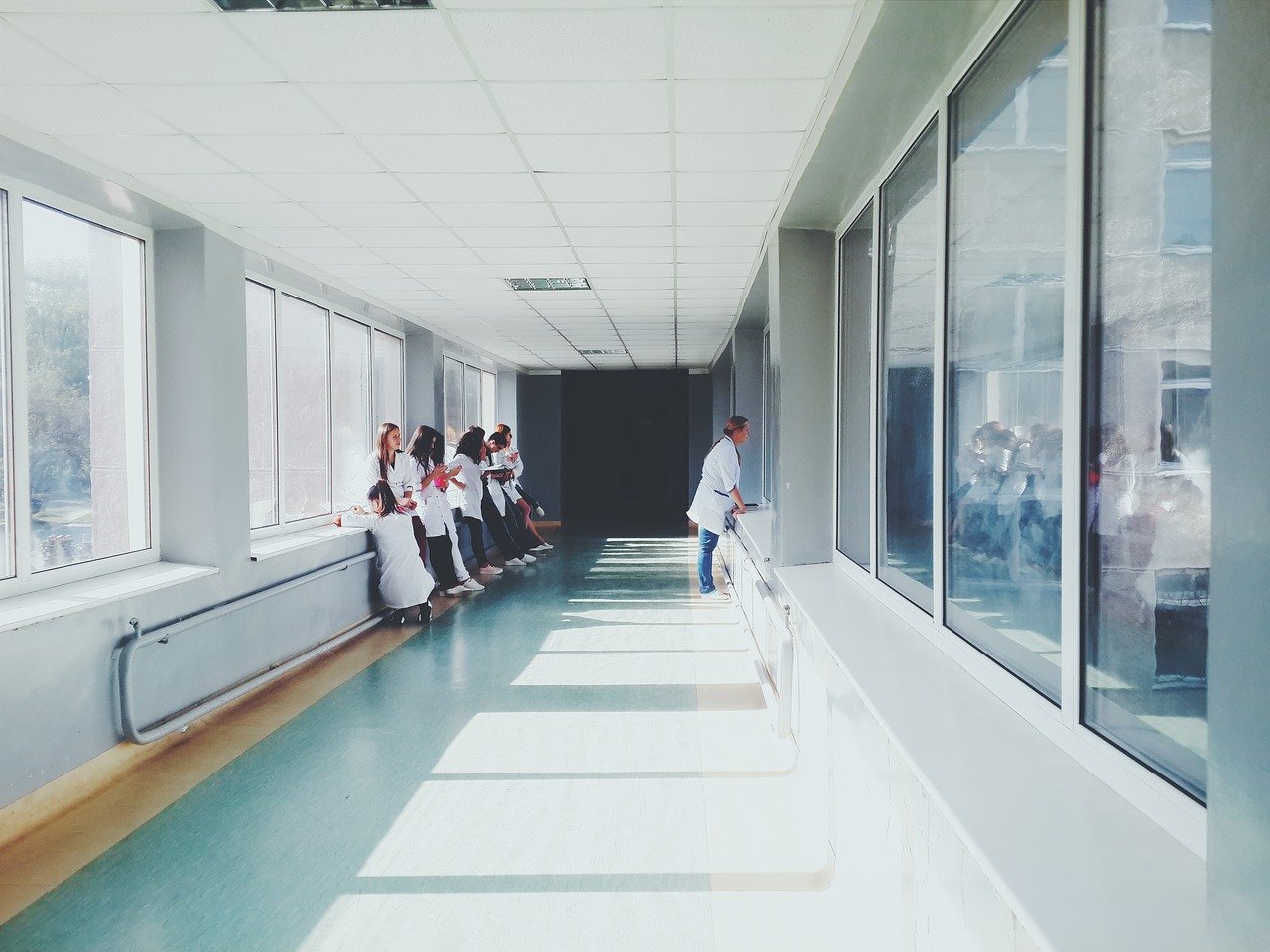 Another aspect to compare is the workplace.
If a specific workplace is beneficial for employment, you should go for it.
For instance, in hospitals, RNs have more opportunities.
If you wish to work as a nurse in a hospital, you should become an RN.
If you want to finish your education fast and start working as soon as possible, you may want to go with an LPN career.
LPN
Commonly, LPNs work in home health care facilities, physicians' offices, surgical and medical hospitals, and community care facilities.
They can also find employment at outpatient clinics, psychiatric hospitals, correctional facilities, blood banks, and dialysis centers.
The Bureau of Labor Statistics (BLS) reports that only 17% of LPNs work in hospitals.
The lack of positions in hospitals is dictated by the high number of positions for LPNs in rehabilitation settings and long-term care facilities.
RN
RNs primarily work in general medical and surgical hospitals.
They can also be employed by home health care services, physicians' offices, and nursing care facilities.
Additionally, they can find work with educational services, schools, correctional facilities, summer camps, administrative and support services, government agencies, and military forces.
In the long-term care centers, RNs may handle the entire beds in the building themselves.
In this case, they don't have to supervise other nurses.
This opportunity can be attractive for some students while completing the program to become an RN.
Responsibilities
The difference between LPNs and RNs is vast in terms of responsibilities.
The difference also lays in the required skills, such as critical thinking, planning of care.
The education required to pass the licensure exam, and everyday duties differ greatly as well.
An RN follows orders and instructions of physicians and makes the treatment plan, while LPN helps implement it on patients.
Basically, the work of an LPN is scheduled and supervised by an RN.
Responsibilities of an LPN
Frequently visit patients to check up their health, measure the blood pressure, and take important signs.
Monitoring the blood pressure and health of patients tells a lot about their condition.
Change bandages to fresh ones and insert flexible tubes to the bladder through narrow openings.
This serves as an alternative to removing the urine from the bladder.
Assist patients with bathing and getting dressed.
Discuss with patients their conditions, concerns, and improvements.
The best care in health facilities is also about psychological treatment, so listening to patients is a vast part of the job of an LPN.
Report all information collected about patients to an RN or a physician.
Keep the records of patients' health and progress.
With more experience, direct other LPNs and other not licensed medical staff.
Responsibilities of an RN
Coordinate the medical staff and assign duties to LPNs, CNAs (certified nurse assistants), and others.
Prescribe medications and give treatment to patients.
Give advice to family members, as well as provide emotional support, and educate them on the right tactics for recovery.
Observe the condition of patients, take important signs, as well as consult with doctors concerning the health management of the patient.
Assist in carrying out various tests and analyzing results to come up with the most appropriate treatment plan for the patient.
Modify the treatment plan according to the current and changing condition of the patient.
Properly use all the medical equipment.
So, LPNs handle more fundamental duties and can't make important decisions concerning patients' treatment plans or starting IVs.
RNs are responsible for more complex tasks and can work without supervision.
Earning Potential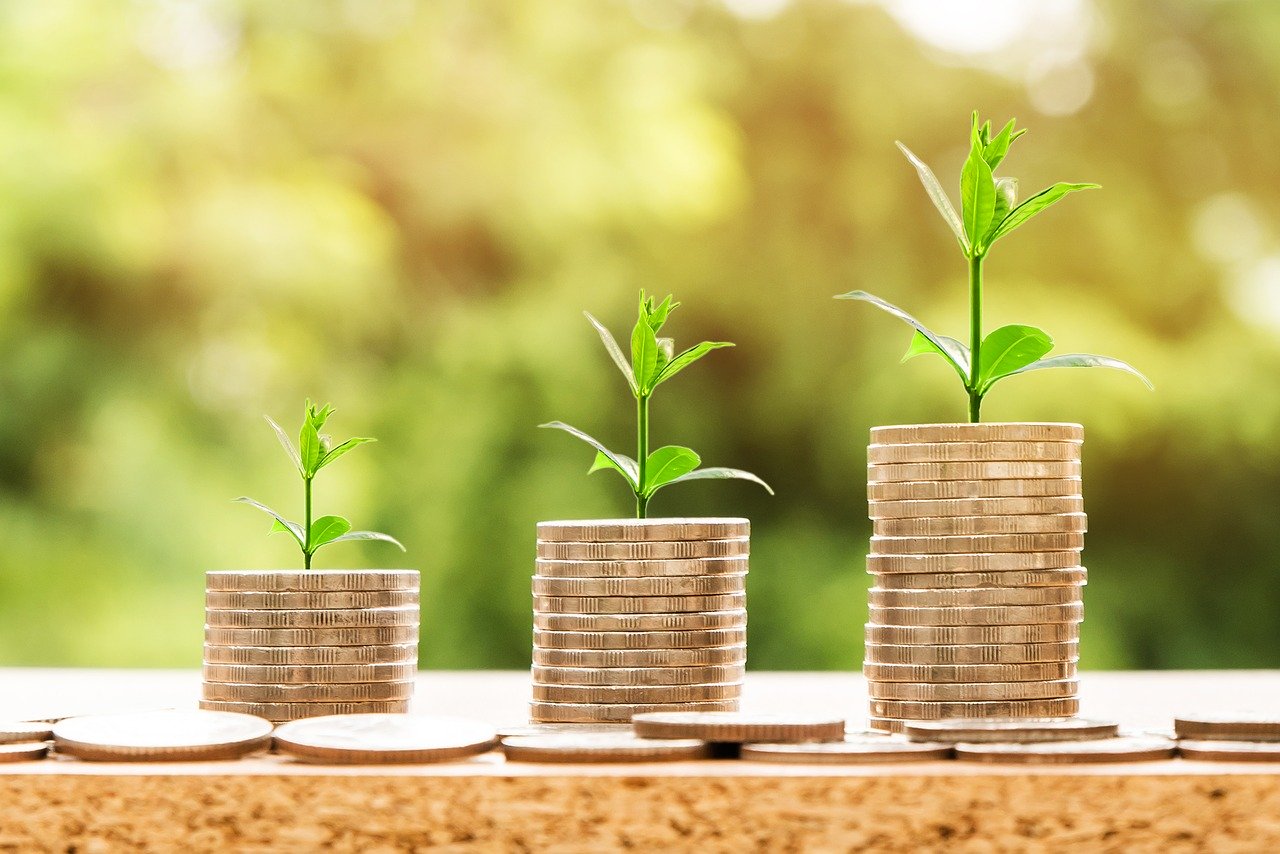 RNs earn a higher salary than LPNs.
It's quite reasonable since RNs handle more complex tasks including managing teams of nurses.
After four years of nursing school, they have the potential to earn more money at the start of their career than an LPN.
They have more advanced knowledge and skills.
LPN
According to the BLS, the LPNs' annual mean wages is $44,090, as of May 2016, with an hourly rate of $21.20.
The states with the highest wages include Oregon, California, Washington, Arizona, Nevada, Alaska, Delaware, Connecticut, New Jersey, Maryland, and Massachusetts.
RN
The BLS reported in May 2016 the median hourly rate for RNs to be $32,91, with an annual salary of $68,450.
The top-paying states include Connecticut, California, Hawaii, Alaska, Massachusetts, Oregon, New York, and Rhode Island.
With more responsibilities and duties, the salary increases as well.
The salary of LPNs and RNs depends on their level of responsibility.
Job Outlook
The increase in employment is determined by various reasons, including the aging population.
LPN
According to the BLS, the employment rate of LPNs should increase by 16% through 2024.
Most opportunities will be available at residential and home health care facilities.
The vast increase is because of a large number of nurses retiring during this time.
In 2014, according to the BLS, there were 719,900 positions occupied by qualified LPNs, and by 2024, this number is expected to grow to 837,200.
The demand for health care services increases with the aging population, which in the end, opens more jobs for LPNs and LVNs.
The most common conditions people suffer from now are diabetes and obesity.
With the technological changes in hospitals and outpatient care centers, there is a need for LPNs and LVNs.
Now, there are more settings where they can work.
RN
The employment of RNs is expected to increase by 16% through 2024 as well, as the BLS reports.
The major reasons for this growth include the increased demand for health-care services and easier access to these services.
According to the BLS, RNs held 2,751,000 positions in 2014, and this figure is projected to grow to 3,190,300 by 2024.
Older patients usually suffer from such chronic conditions as diabetes, dementia, obesity, Alzheimer's, etc.
RNs are trained to be the next ones after physicians to treat these conditions.
With this credibility of offering, the demand for RNs in the health care settings will increase.
With a variety of specializations, the demand has increased in the settings focused on head injuries and Alzheimer's.
Today, there are multiple work settings.
There are various employers, such as outpatient care centers, long term care centers, or physicians' offices.
They tend to be more RN-oriented.
Some people also choose at-home treatment to increase their level of comfort.
Conclusion
The decision of becoming an LPN or RN comes down to your interests and skills.
And the more precisely you can align them, the more appropriate education you will get.
Despite the length of education, your choice of the program also depends on whether you'd prefer to work as a team member or independently.
You may have all the right skills to do something, but what matters is how you do it.
In the course of your education, you should keep in mind the one thing, which is why you started in the first place.
If you know you are on the right path, you will definitely finish the journey.