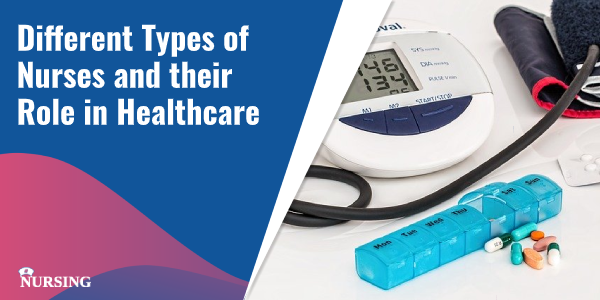 If you are considering a nursing career, you probably are already aware that the field is diverse with many needs.
There are multiple types of nursing careers, so how do you choose the right one and ensure that you're on the right track to your dream?
The larger role of a nurse in healthcare should always be considered among other factors, such as salary and educational requirements.
Understanding the value of each type of nurse134 for healthcare, you can make an informed and confident decision.
In the guide below, we have gathered comprehensive information about the most prominent types of nurses, what type of degree they need, and more.
So if you ever see the letters after a nurse's name and get confused, this article is for you.
Nurses are the lifeblood of healthcare, and with more knowledge about their duties, you can be better prepared for the needs of your patients and employees.
Registered Nurses
A Registered Nurse, or in short RN, is probably the type of nurse you think of first when thinking of the word.
RNs work in doctors' offices and hospitals throughout America.
They are the first person patients contact when it comes to treatment plans, medication, and other factors significant for an individual's recovery and health.
In the US, millions of RNs are working in the healthcare facilities today, which indicates just how important they are for the smooth operation of the facilities.
RNs specialize in a variety of fields, from infection control to psychiatric care.
However, the qualifications and training are common for all RNs.
Every RN has to pass the NCLEX-RN examination to earn their license.
The exam questions are aimed to test the critical thinking skills and expertise of an RN.
Only students who have completed an accredited nursing degree can take the examination.
The degree can include a diploma (2-3 years), an associate's degree (2-3 years), or a bachelor's degree (4 years).
Every RN has to be familiar with the nursing process defined by the American Nurses Association as well.
The process includes the following:
Assessment
Diagnosis
Outcomes/Planning
Implementation
Evaluation
RNs are a significant part of the entire healthcare industry, ensuring that the gears keep turning.
Almost all advanced nurses start their careers as an RN.
Their expertise and skills influence every daily element of nursing homes, hospitals, and other facilities.
No tasks are completed without a team of dedicated RNs.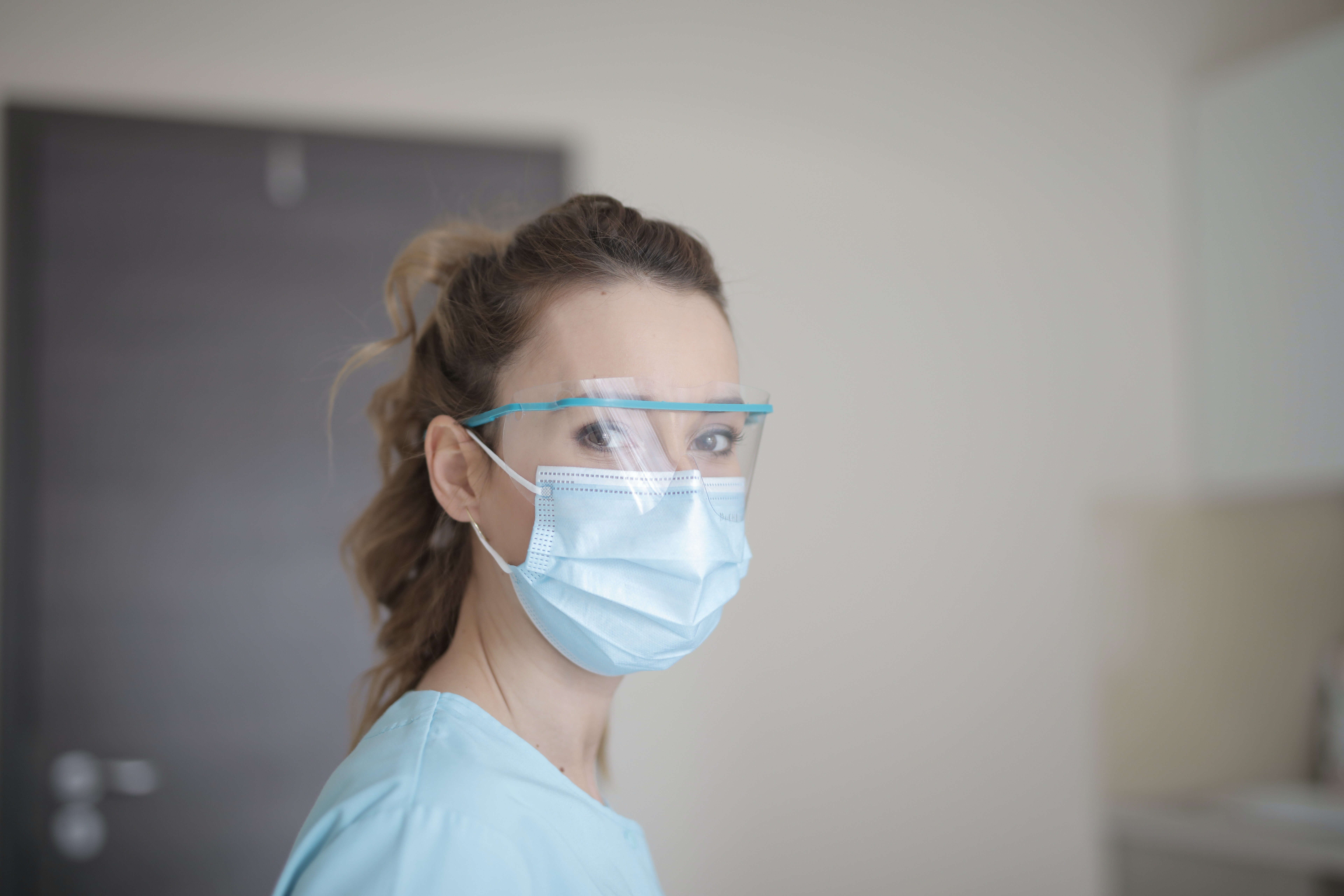 Licensed Practical Nurse/Licensed Vocational Nurse
An LPN is a Licensed Practical Nurse, or LVN (Licensed Vocational Nurse) as they are known in Texas and California.
LPNs work under the supervision of RNs and have similar duties.
However, since LPNs work supervised by RNs or doctors, their responsibilities and scope of practice are limited.
This also depends on the degree they acquire.
While RNs are in school for at least 2-3 years, LPNs can earn their degree within one year.
Even though LPNs don't assume a leadership role, their job is still extremely important.
LPNs work directly with patients' immediate care, so they are taking vital signs, administering medication, and treating wounds.
LPNs perform vital tasks that RNs and doctors assign to them, so they gain valuable experience that prepares them for promotion to the other two roles.
LPNs are responsible for operational tasks, which make the hospitals, home care settings, and healthcare facilities operate at maximum efficiency.
A practical nurse is usually a link between immediate care and the overall treatment and healthcare plan.
They significantly influence every day lives of patients and shouldn't be taken for granted.
Clinical Nurse Specialist
Clinical Nurse Specialists or CNS are a highly trained and educated subdivision of nurses.
Typically, they are specialized in a specific area of treatment or medicine.
CNSs are experts in a particular area of practice, which can vary greatly from emergency care to intensive care, specific diseases (cancer, diabetes, etc.), mental trauma or wound treatment, and more.
Basically, if a certain area of medicine requires a set of particular skills, the CNSs are the ones stepping in.
CNS is an essential and sought-after position in healthcare, so obtaining it can be quite competitive.
CNSs should earn a bachelor's degree in nursing first, then complete a master's or a doctoral degree.
Their studies can take years of intense practice.
Then, depending on the specialization they choose, they have to earn further degrees.
For instance, if a CNS wishes to work at a children's hospital, they need a degree in pediatrics.
The details depend on the specialization and state board requirements.
But, at the end of the day, despite the area of expertise of your choice, it a long and demanding road.
However, the compensation is well worth it.
CNSs are highly respected in healthcare for their ability to mentor others and educational background.
So a six-figure salary is quite commons for them.
CNSs can provide treatment that is out of the scope of abilities of a generalized nurse, and they influence the productivity and care philosophy of their practices.
CNSs are generally as well compensated and regarded as doctors they work with.
CNSs play a vital role in healthcare leadership.
Their efforts and expertise are vital both for treating patients with specialized conditions and maintaining the healthcare practices around the US.
CNSs contribute to the knowledge of their peers ensuring that they can work at the highest level of proficiency.
Even though CNSs aren't as recognized as doctors and RNs, they are vital for providing patients with the most efficient care and treatment.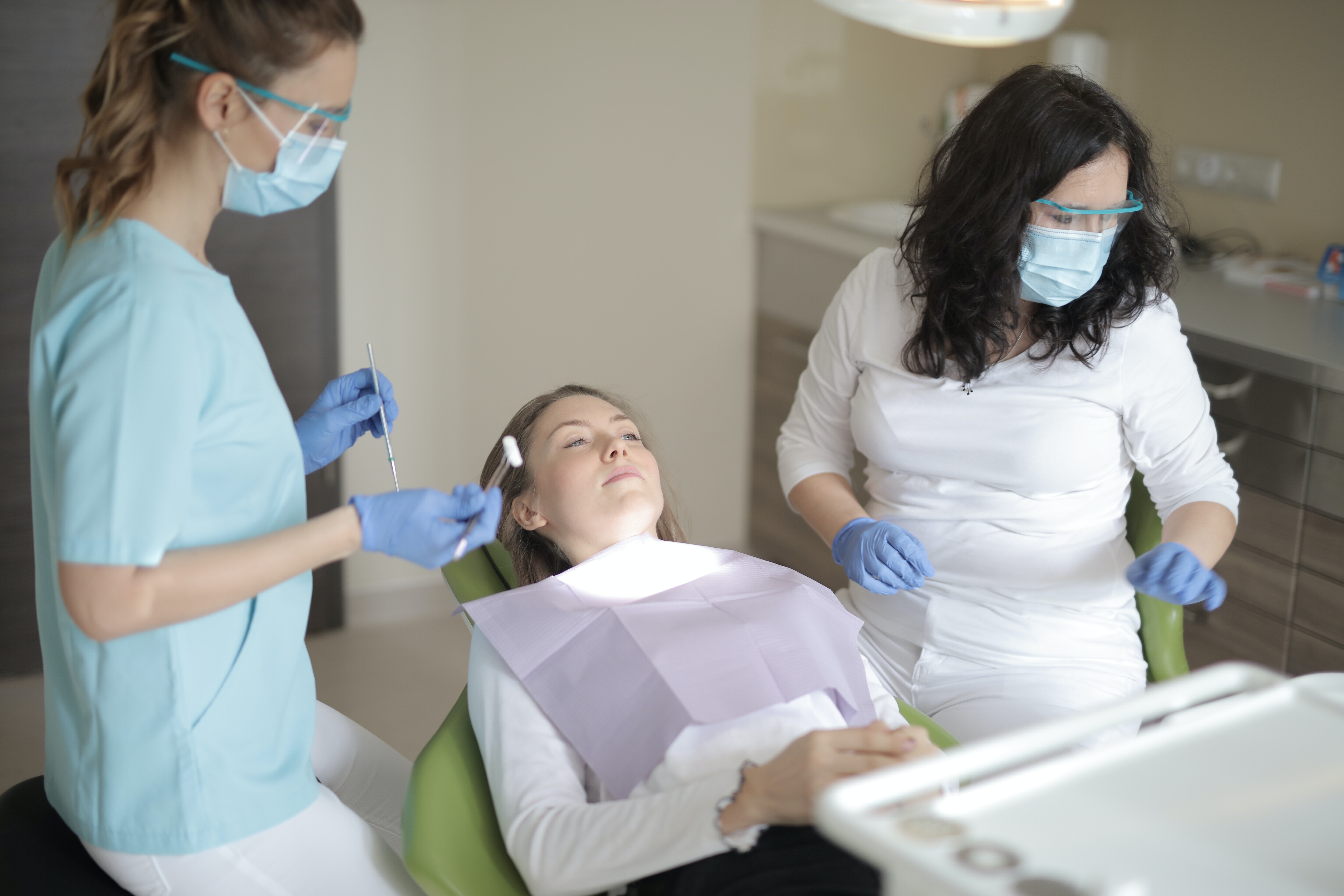 Certified Nursing Assistant
A Certified Nursing Assistant, or CNA, is the title that fully describes the scope of duties of these nurses.
They assist LPNs and RN with the daily and routine tasks at a hospital or clinic.
CNAs cater to the immediate needs of patients, such as taking care of their hygiene, bringing them food, and reporting condition changes to the doctors or nurses.
CNAs are the go-between for the professional providing the broad healthcare plan and the patient.
This position may seem similar to LPN, but there are some significant differences.
The first difference is that CNAs aren't allowed to perform some duties that typically refer to the field of nursing.
They can't alter or recommend treatment plans or administer medication.
A CNA can earn a degree at a vocational school or community college and their pay is at the lower end of health care.
The median hourly wage of a CNA in 2017 was just over $13 per hour.
Even though the educational requirements for this profession are lower than for others in healthcare, it doesn't make the profession any less significant.
CNAs are deeply involved in the daily living of patients, so they make a huge impact on the life of a patient and can make a difference between a positive and negative healing process.
CNAs also perform many manual tasks that a lot of people take for granted, such as relocating patients or making beds.
Without CNA staff, hospitals couldn't run efficiently.
CNAs don't receive much credit among medical professions, but they are a vital part of the industry.
They serve as a significant bridge between caretakers and patients.
While their duties aren't as intensive as in other nursing jobs, they impact the ability of a medical institution to run at maximum efficiency.
Nurse Practitioner
Nurse Practitioners are known as NPs, and this is one of the most rapidly-growing and sought-after jobs in healthcare.
NPs are usually specialized in a certain field of medicine similar to Clinical Nurse Specialists.
The vast difference is, however, that the scope of practice of an NP is highly broad.
They are authorized to diagnose patients and develop treatment plans, supervise the operations of healthcare practice, and conduct medical research.
In most states, NPs even have a full practice authority, which means they can have the same expertise and authority as doctors.
Becoming an NP isn't an easy task.
Similar to CNS, NPs need a master's degree and further education in the chosen area of expertise.
Besides, they need a Bachelor's Degree in Nursing Science and experience as an RN.
They also need a valid RN license.
It can take years to become an NP and the field is highly competitive as well as the standards to qualify as an RN are very high.
With the high level of competition, a set of benefits comes along.
NPs usually have higher salaries than their peers, and since the job is in high demand, there are numerous opportunities available nationwide.
Also, with highly specialized roles NPs undertake, the level of job security is higher than in some other professions.
This position is one of the most steady, bountiful, and well-paid in healthcare.
Right now is the best time to search for an NP job.
It's a highly demanded, skilled, and paid profession that is expected to be only increasing in necessity and relevance.
Many doctors turn to NPs for their intuition, guidance, and research skills, which can make a difference between a good and great treatment plan.
This job is one of the most useful in the entire healthcare industry.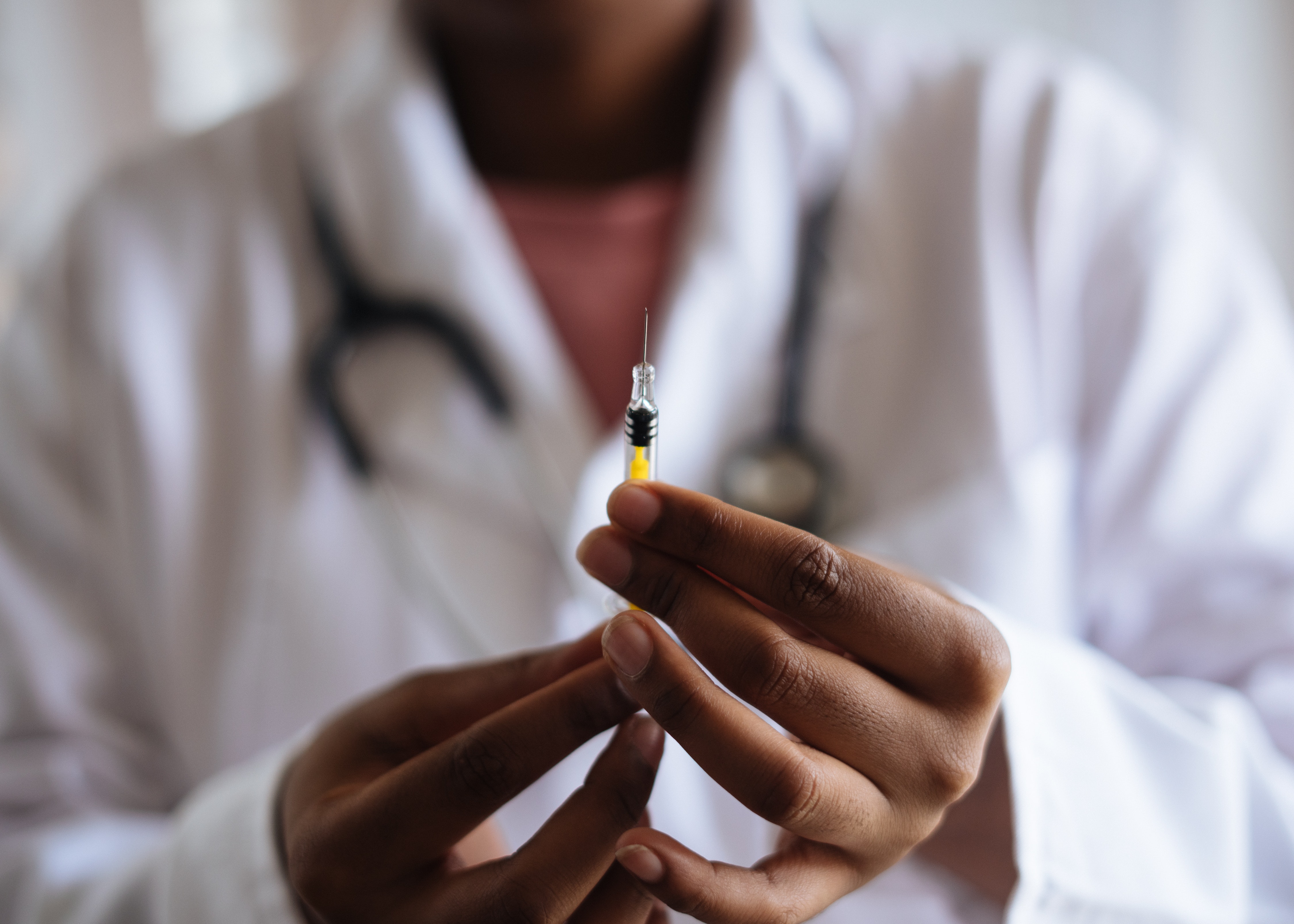 Nurse Case Managers
Nurse Case Managers are in charge of long-term treatment, rehabilitation, and care of the patients.
They usually work with patients with long-term or chronic diseases, such as cancer or diabetes.
They monitor and guide the treatment of patients at every stage of the process.
Their role in patients' treatment includes both hands-on and administrative.
They use their medical know-how as well as the ability to manage patients, workloads, and schedules.
They play an essential role in the recovery of patients, and their job involves much compassion, organization, and insight.
One needs a valid RN license to become a case manager, but from there, requirements vary.
Case managers don't work only in a particular area of nursing.
Advanced nursing fields, such as NPs and CNSs, also include case managers trained in a certain nursing field.
Therefore, anyone willing to take on the role will need a master's degree in Nursing Science, but sometimes, a bachelor's degree will be enough.
Case managers need extended knowledge, as the position comes with personal care for different patients with various conditions, needs, etc.
Therefore, the requirements to obtain the position include solid on-the-job experience together with deep knowledge.
Case managers need to have foresight, patience, and medical know-how even more than other nurses.
Case managers play an essential role in healthcare.
They are often tasked with organizing payments and appointments for patients, physicians, and insurance companies.
They keep patients' records and alter their treatment if required.
In the long-term recovery of patients, their role can be as vital as the doctors'.
This area is competitive but the compensation is good.
Salary can range between $69,000 and $80,000.
Case managers are in charge of many things but they also have various benefits not only in the compensation but also in the bonds they build with the others.
Choosing a Nursing Career
As you see from the article, there are many types of nursing jobs, but the truth is that we barely covered the basics.
Every nursing profession has multiple specializations and subdivisions that handle every illness known to mankind.
The field of medicine is complex, and the nursing area is there to make it easier for everyone.
If you are planning to become a nurse, consider every nursing role carefully, and choose which one lines up with your dreams and goals the best.